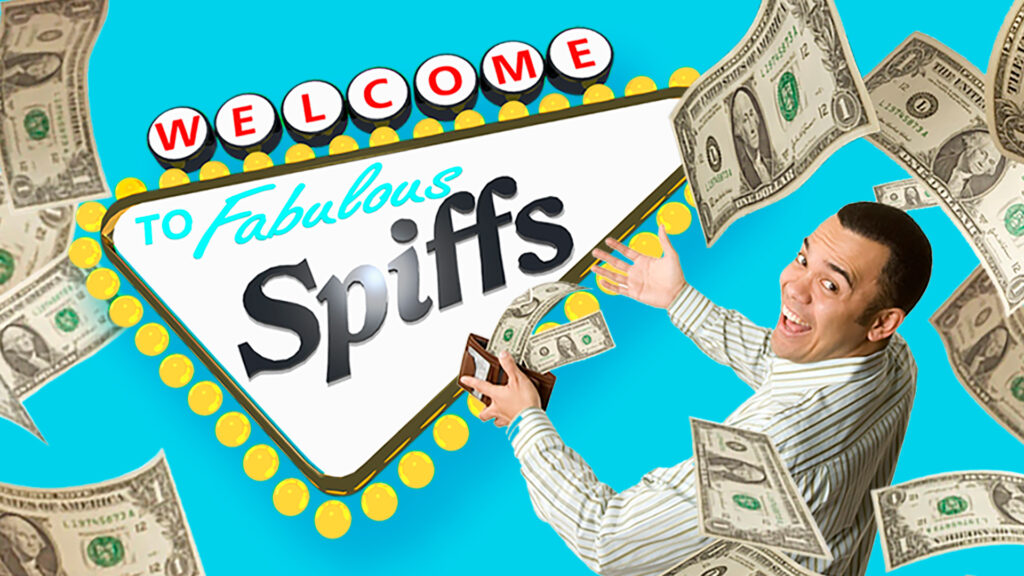 One of MarketNet's primary services is management of product SPIFF programs. There is much debate on whether SPIFFs actually work, as demonstrated in Interline's The Human Side of Spiff blog. The underlying fact is that "a SPIFF run properly is one of the most effective branding tools a manufacturer has available in his marketing arsenal." The other side, of course, is if utilized incorrectly, SPIFF programs may fall short of their intended purpose.
Whatever your thoughts on SPIFFs, in order to optimize product SPIFF programs for desired outcomes, the program should be built to have immediacy (reward needs to follow quickly) and little administrative burden. This is where MarketNet excels.
It's critical that a SPIFF program be effectively set up and administered. MarketNet expertly takes on the burden. Based on our success with some of the strongest kitchen and bath manufacturing brands, we have found the following best practices in SPIFF program management:
Integrate the SPIFF program into your brand's overall marketing activities and funds
Clear upfront program rules
Have SPIFF reporting available to the salesperson on a real-time basis, in an easy to use format. 
Instate an interactive information and communications system
Enable individualized communication preferences
Establish SPIFF fraud prevention mechanisms
Provide fast and accurate claim review
Provide fast SPIFF payment turnaround time
Friendly, experienced, and helpful humans
Find out how MarketNet can help make your SPIFF the best redemption system to use to influence or your drive up sales by contacting us at: 847.358.6884.