It's an age-old question: How do you get a new product to the person who needs it most? When using distributor channels it is imperative to get the product launch started on the right foot. With some internal awareness and a sound strategy, new product launches should have you shooting for the stars.
For example, as a distributor, manufacturers depend on you to move their new product through the pipeline. The manufacturer will supply all sorts of help: counter cards, inventory consideration, special spiffs, and direct mailers. All you have to do is sit back and watch the product launch into the sales stratosphere. Right?
Wrong!
Merely surviving a new product launch isn't going to bring the expected results that surround new merchandise.
One reason product introductions often don't meet manufacturer and distributor expectations is because distributors aren't taught how to make the new product their own and see how it can boost their return on investment or ROI.
As much as manufacturers put into research and development, and as diligent as manufacturers are in uncovering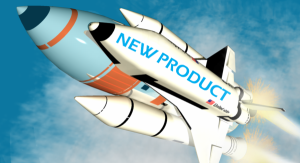 product characteristics that meet customer's needs, the distributor makes or breaks a new product introduction. Why? It is the distributor that controls the customer.
More than the manufacturer or representative, distributors control customer interaction and the ultimate sale. Consequently, more than anyone else, the distributor must develop a strategy to introduce new products that transcends what the manufacturer will do. Without this strategy, the manufacturer's work around the introduction can never be as effective as it could be.
Jim Nowakowski, President of Interline Creative Group, Inc., a business-to-business marketing firm in the Chicagoland area, gives eight steps for distributors to be successful when it comes to a strategy for launching a new product.
Meet with the manufacturers' representative and invite them to conduct a training session at your facility.
Look for immediate cross-sell opportunities.
Announce the products to your customers.
Mail the same announcement again.
Track every customer who purchases the new product.
Review the customers who purchased the product and find the common denominator.
Take the common thread and start weaving your plan.
Write a proposal for the manufacturer outlining objectives for the marketing plan, your expected results, and the expected participation from the manufacturer.
The next time a product launch comes along don't just sit waiting for sales to come to you. Be your own mission control and take a proactive role in getting that product to market. With a firm structure in place you'll be rewarded with additional revenue and sales opportunities, through your interaction with the manufacturer, end user, and customer, as well as the means to take future product launches to infinity and beyond.
If you want this entire article or are launching a new product soon and need additional help, call Jim Nowakowski at 847.358.4848 to discuss your problem at a free, no-obligation consultation.  For more information on Interline Creative Group, go to www.interlinegroup.com
Excerpts or this article taken from "How To Launch New Products," Electrical Wholesaling magazine, Jim Nowakowski, December 2003.